It's More Than Just Pho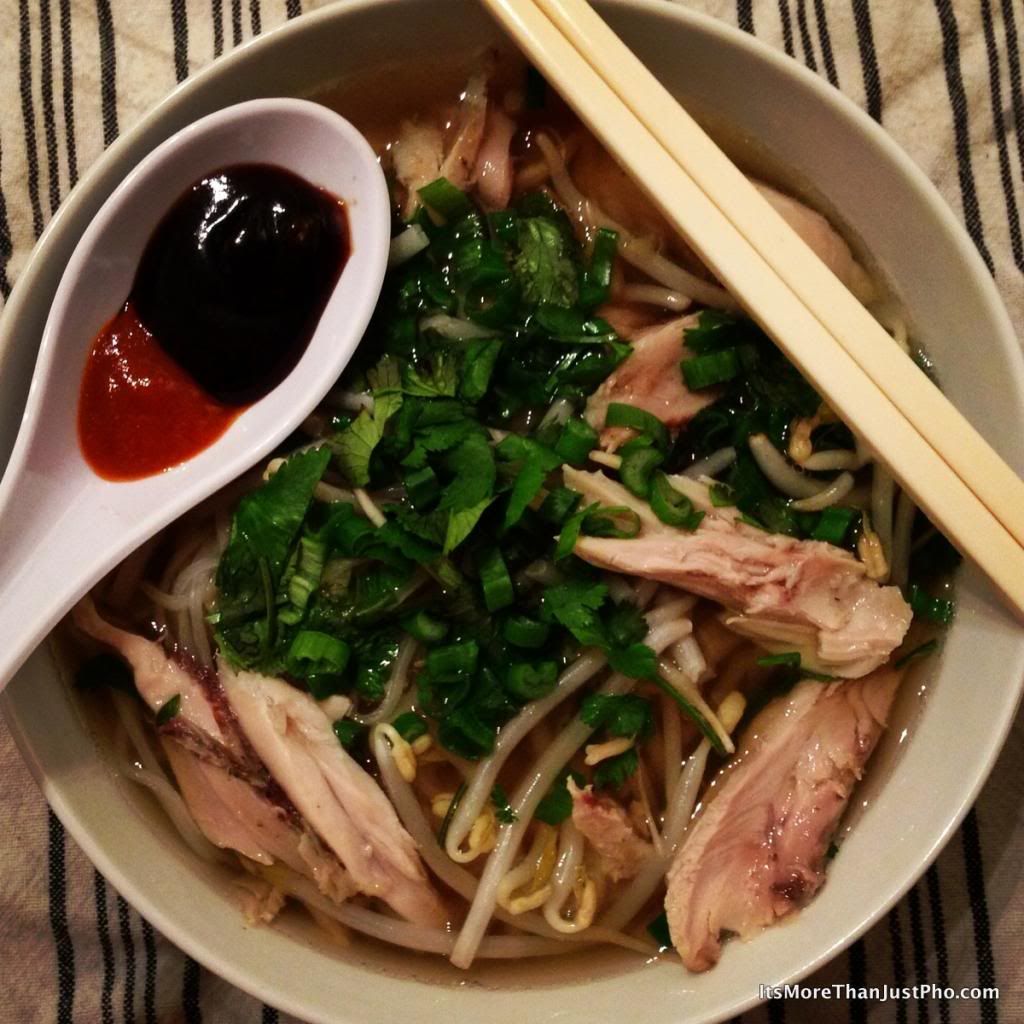 The time has come…I made pho!!
And can I just clarify to all: it's is pronounced like "fuh," not "foe."  It drives me nuts when people say it wrong!
Also, I don't use MSG.  For some reason, a lot of my friends asked me this when I told them I was making pho.  Pho restaurants typically use MSG to enhance the flavor of soup, but I am not a pho restaurant so I use good old sugar and fish sauce.
I had many requests from friends to make this, so I felt that it was high time I shared my version of the popular noodle soup.  Many of you may be accustomed to beef pho, but I personally prefer to make it with chicken.  I think it's just because I like chicken better than beef in general.  You can totally substitute the chicken stock with beef stock; the pork bones with…
View original post 425 more words